Twas the day before Christmas...

and all through the house , a creature wrecked havoc, it wasn't a mouse.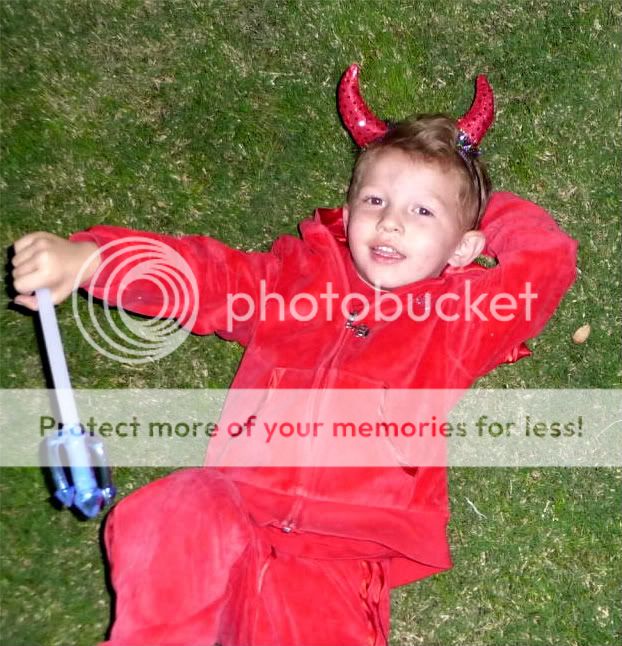 the devil woke up and unwrapped some gifts.

he ate bowls of sugar and spilled them with Sis.

the parents were sleeping after wrapping all night.
as Christmas looms closer the house is a sight.

The cards are all out and the cookies are baked
Crazymama has rocked it, whatever it takes.

a Fabulous Christmas for all , especially you!
if we can survive it , we believe you can too!

last night we were up until 5 wrapping, unpackaging, charging stuff, and sorting, separating and

prepping.(it makes christmas morning so much easier and more fun to be able to play with that car as soon as they see it, or hug a doll instead of look at the package)

this morning we slept in. Pierce didn't.

he sprayed ant spray on the clean tile.

unwrapped the only gifts under the tree which were Liberty's to everyone. so she in turn woke me up wailing about it at the buttcrack of dawn.(roughly 10:30am)

Pierce , Joy and Hope had bowls of sugar for a snack and proceeded to spill an abundance in the basement. the list goes on of the terror he wreaked.

it's a good thing we pulled an all nighter last night though or we'd be screwed tonight. it's still going to be a late one.

ACK!

i need to assemble a basket still with wire cutters (for the couple things i haven't unpackaged), Scissors, and garbage bags, along with the camcorder, and camera. so I'll be all set for the big event in the morning.
oh and i get to brave the stores also. it seems we forgot one item, and need some more groceries and last minute batteries. hope your holiday prep is going well. have a fabulous Christmas eve and christmas morning!

hugs!

stop by in tomorrow to see my christmas card for those that didn't get a real one. ;)
do you have any great last minute prep ideas?

what do you have for Christmas day breakfast?
let me know if you enjoyed the poem. ;)

© 2009 crazymamaof6