Hope had a delightful Birthday (i think)

she said yes when i asked her if it was the
BEST BIRTHDAY EVER!
so i'll believe that until i hear otherwise.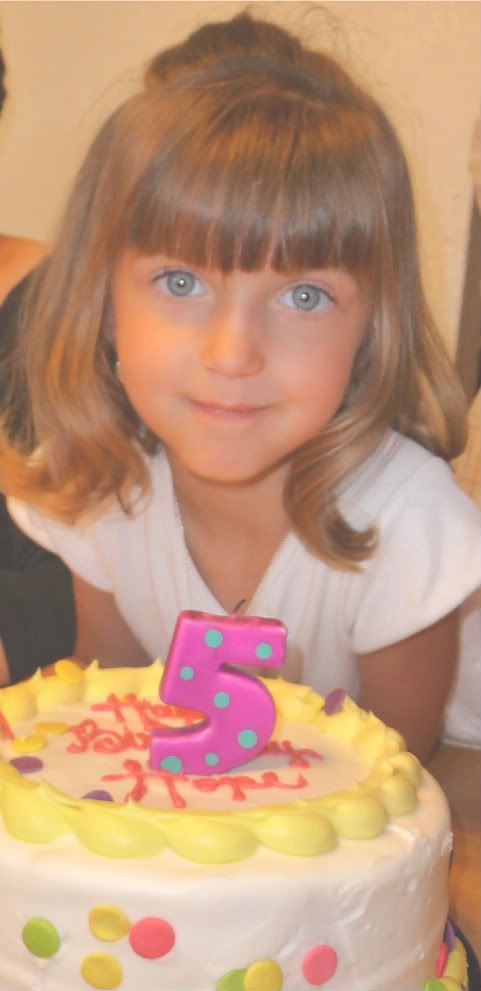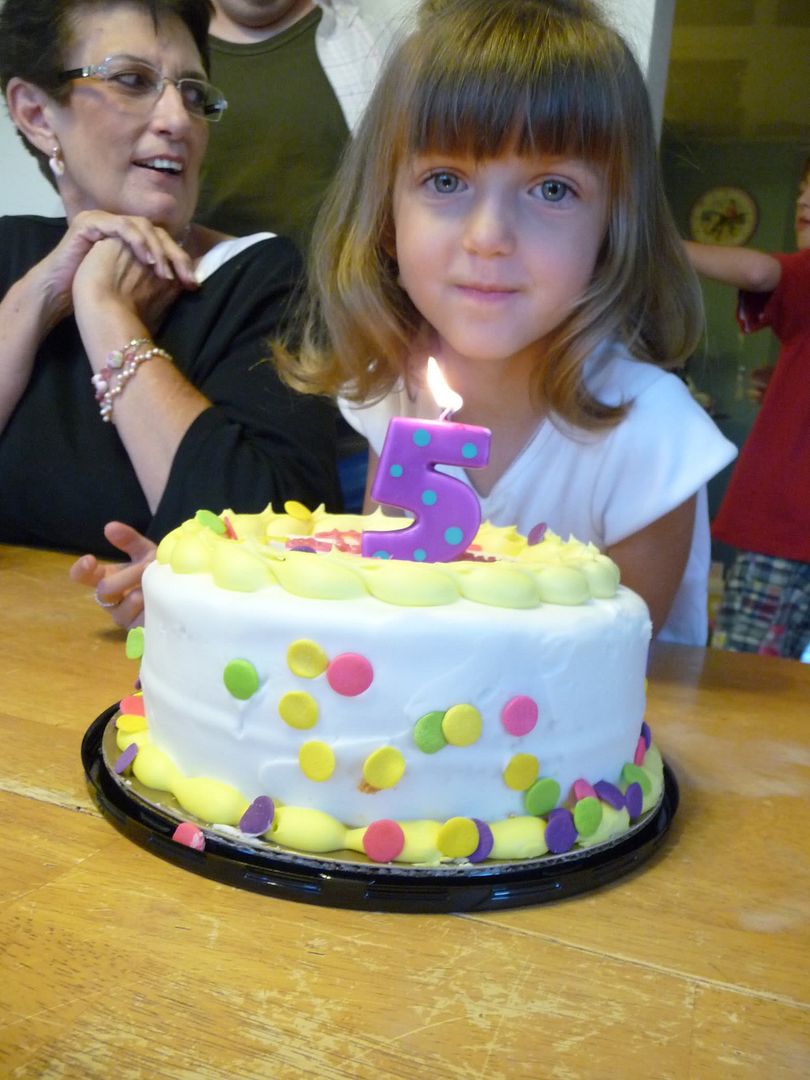 Hope got a Barbie Bike

(the one with the bike for a barbie to ride on the handle bars! FAAANNCY!)
and then, she got this playhouse. the Rose petal cottage.

which was ridiculously priced at christmas last year

but i saw it on CLEARANCE for $29 bucks at Fry's.

i knew she'd be thrilled, so i got it and toted it around in my trunk for the last couple months.

apparently Pierce was super stoked about it too.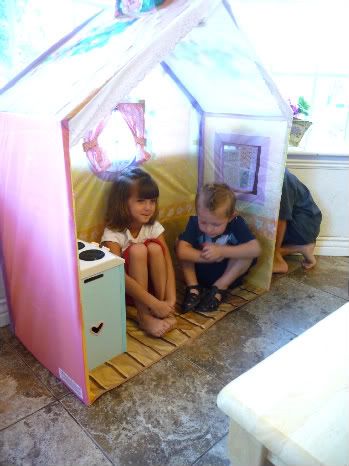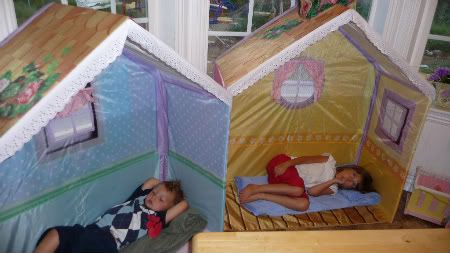 she camped out in it last night. all by herself.

today they've played in it nonstop.

even the big kids have wanted to hang out in it.

i think she had a RAD birthday.

© 2009 crazymamaof6