some updates. about my Camera, the Van and a rad workout video i had to share.

i have a new workout routine. check it out peeps! hee hee.

(my friend posted this on FB and holy crud i couldn't resist)

my camera was FOUND! late Saturday night. freaking awesome. I'm glad to have it back, yes it kind of bites that we found it after the birthday fun. but whatevs. i have that rad disposable camera to develop. and all those ROCKIN' camera phone pics to commemorate the wonder.

The Van is back from the shop. WHOOHOO! we replaced the whole cooling system. including radiators, hoses and water pump. FREAKING AWESOME! and hopefully that will last us awhile.

i wore a rockin' flower clip to church yesterday. my friend gave it to me for my Birthday, and i was workin' it.

(really i had a retarded spot on the side of my hair and didn't have time to really remedy it because i slept in too late) but my new clip was the ultimate camouflage.
it will be getting maximum usage, it's my fave kind of flower, fave color, and has bling. awesome!

thanks Laura! i love it!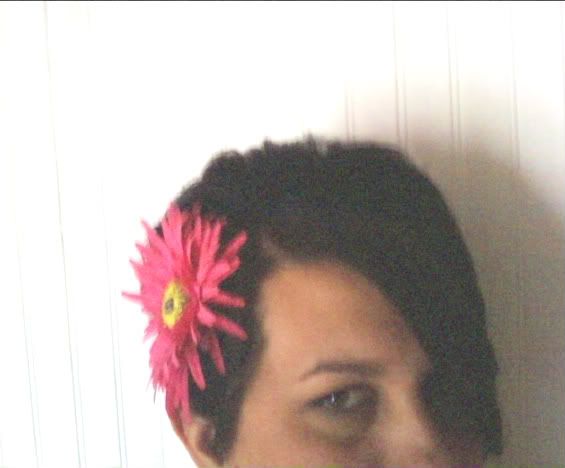 © 2009 crazymamaof6