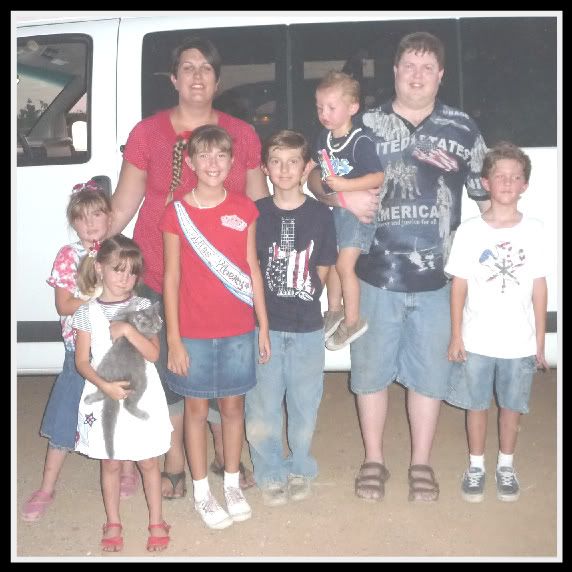 The Family!

Front row-Hope, Liberty, Peyton,Pierce, the Hubs and Paxton
Back Row- Joy, Me

Hope, Liberty, and Joy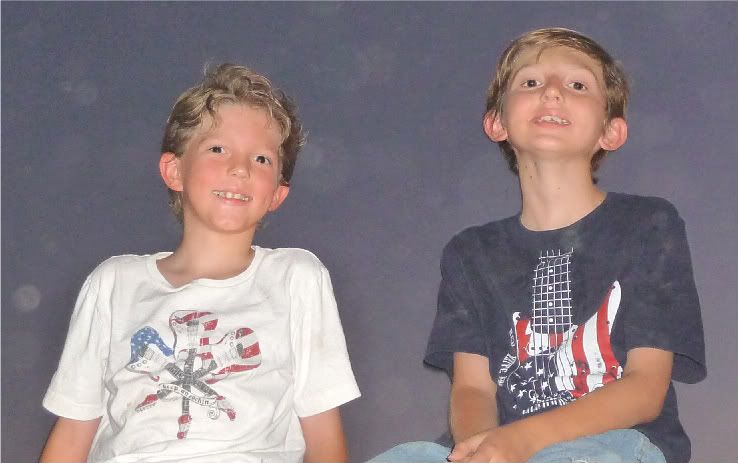 Paxton and Peyton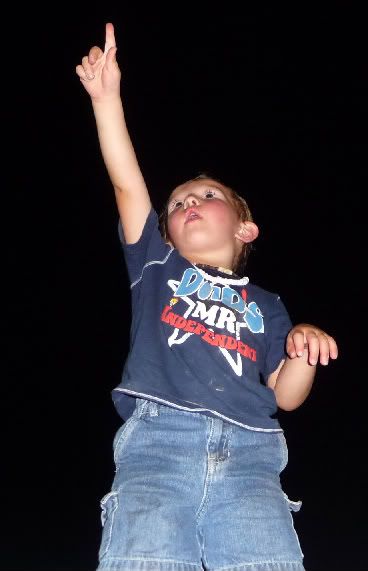 MOM, Look Fireworks!
Pierce was totally into the fireworks we could see from Tempe Town lake.
(Pierce's shirt says "Dad's Mr. Independent")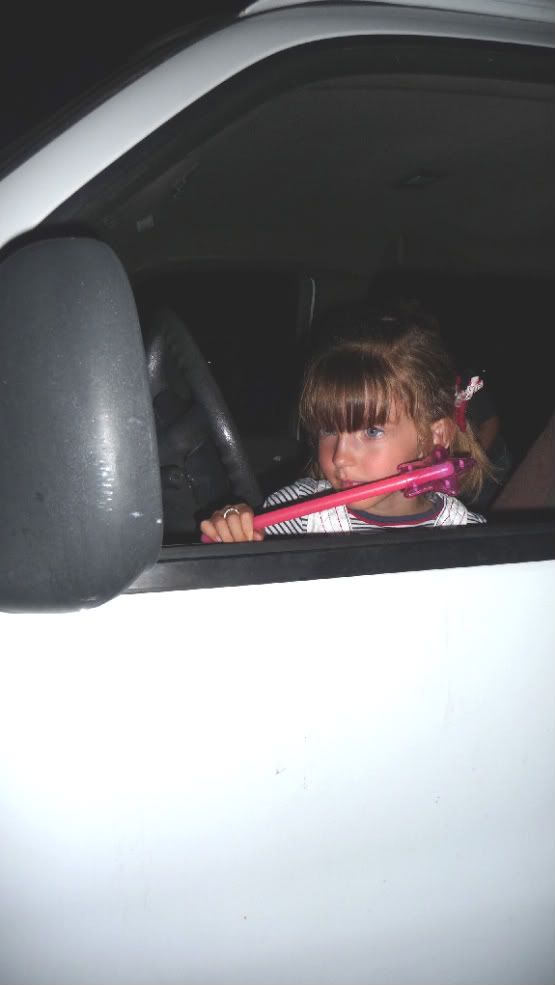 Hope decided she had a better view of the Movie

from the front seat of the Van

she was watching in the rear view mirror.

Onehm's family Joined us at the drive-in again this year.
Liberty was thrilled Sweet G was there.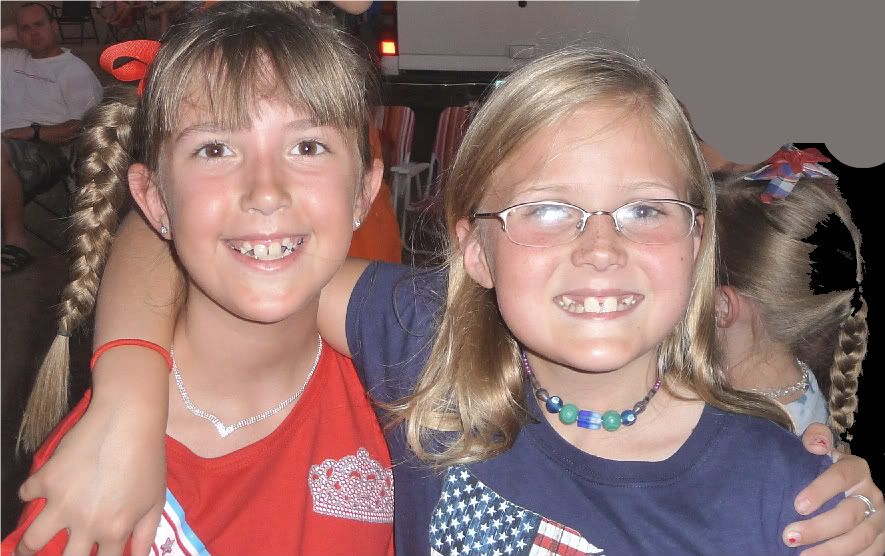 They sat on the top of the Van together!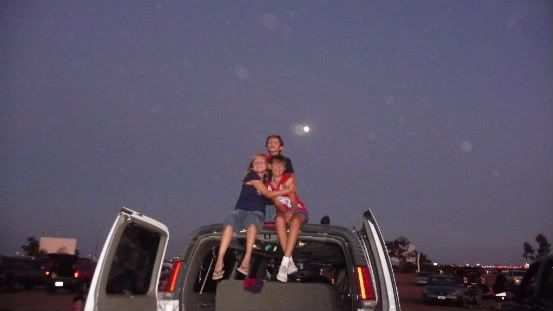 I was surprised how bright the lights were from Tempe Marketplace. and that bright white spot? it's the moon. They had a great time hanging out. Sweet G stayed for the 2nd movie with us.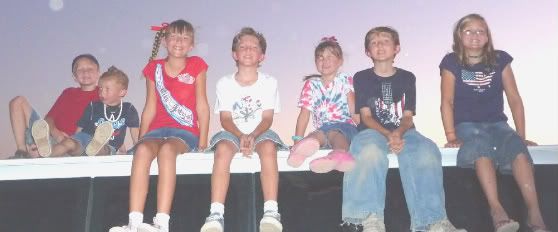 all of the kids on top of the Van
Mr. T, Pierce, Liberty, Paxton, Joy, Peyton and sweet G.
(Hope and Onehm's other kids had no interest in sitting up there.)
We saw great fireworks from Tempe Town lake(they were the largest and longest) . There were some further away in Mesa ,AJ, and Phoenix.
we saw Ice Age 3. which was kinda boring for me, but the kids sat really well.

and then Night at the Museum 2. which was pretty cute.

it was hot.

TOTALLY STEAMY this year.
of course it was hot everywhere,

so anywhere people went to see fireworks last night

i'm sure they were hot too.
my sister and her family came and my Mom and Little brother were there too.
(i spared them in the picture taking).

my sister had a moment of genius and brought her kittens she wanted to get rid of, so she had the kids take them around and ask if they wanted a free kitten. they unloaded one. and the kids were in heaven holding the cats.

Joy asked " mom can we buy a Free kitten?" um no. but thanks. 2 cats are enough.

my poor kids love pets and babies and we aren't getting more of either.
© 2009 crazymamaof6