so all of my shopping efforts for the week have been EXPENSIVE. holy heck. outfitting 6 kids in shoes. for back to school ? OY!

before i'd get by with just buying for those that were going to school , well this year i get a glimpse of my future for the next 10 years or more?having to buy for all 6 because all 6 are going to school. and dang it hurt. my bank account took a hit this week.
the boys are all sporting these... i love love love them. i had my own pair back in the day.

and what do you think of this? for the first day? I'm thinking it's FABULOUS! my little kindergartner is going to be darling sporting this skirt and these shoes. (i'm still looking for a top.)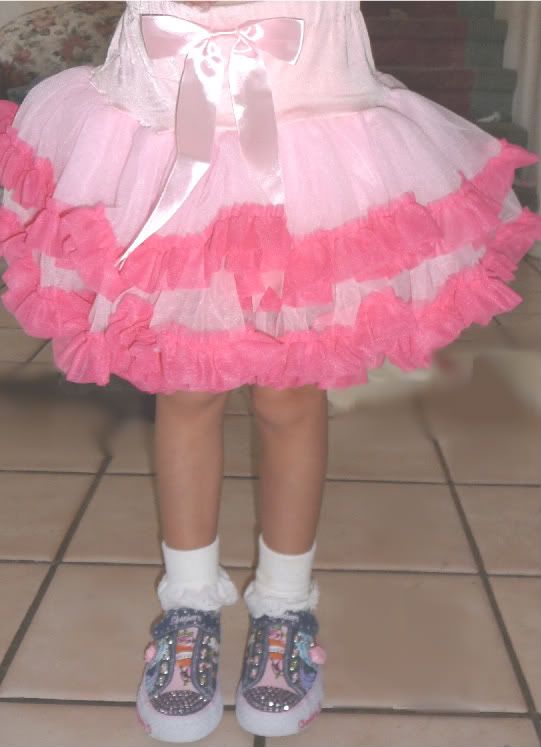 i know it. posts like this are hard on mom's without little girls. but just think at the money you save not being sucked into these things?

oh and i already got DARLING BLINGY NECKLACES to go with the sparkletastic shoes, and fluffy skirt.
(i got the other girls a different one with multi colors. and liberty has a more mature looking outfit.)

maybe i'll take pics and we'll have a mini fashion show?

NOW i just need to bust out some hair bows. and glam up the backpacks and we are all set for back to school.
ah, when is it starting?

NOT SOON ENOUGH I TELL YOU!
these people are driving me NUTS !

© 2009 crazymamaof6