Liberty had her 1st ever piano recital . Tonight , across the street from our house , at her piano teachers house.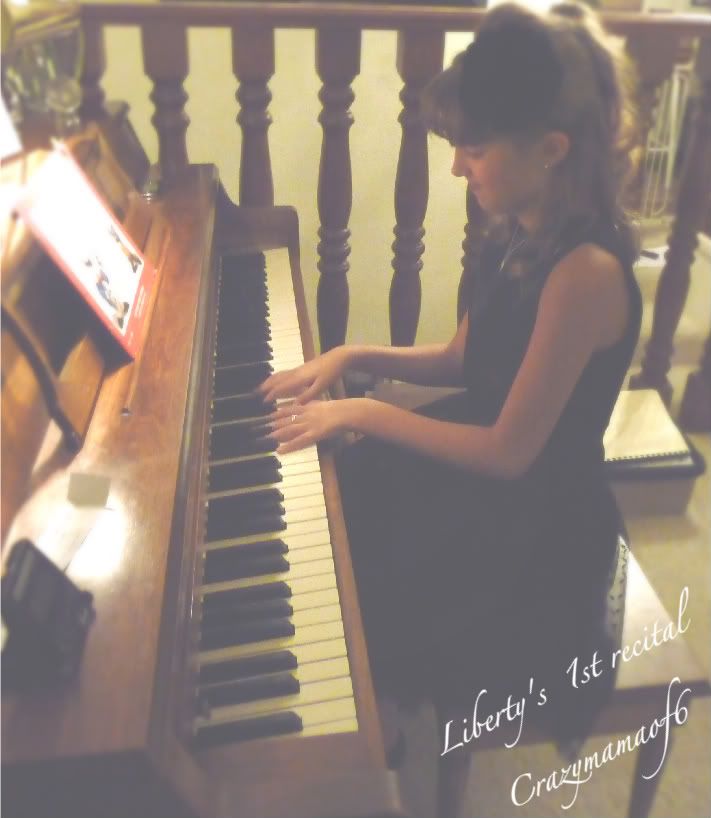 we did her hair extra special late in the afternoon. she requested the "bump-it" and i subjected her to blow drying and hot rollers. She wore a lovely black flower headband with her half updo, it was FABULOUS if i do say so myself.

My mom and brother came for dinner, while i was finishing the last of the dinner preparations , she put on Liberty's performance make-up for me. (just some blush, mascara, and a little lipstick).

After the kids were done eating they headed outside to jump on the trampoline. I didn't realize Liberty had gone out until...i saw her jumping with her fabulous hair, on the trampoline out in the heat of the early evening.

i screeched ," WHAT IS SHE DOING?" and sent the last kid in the house out to fetch her inside.

she wasn't aware when you are ready to perform, you don't go have fun and run around outside. (at least not until the performance is over.)
i had to touch up her hair a little, but really, if it didn't matter to her, it shouldn't matter to me right?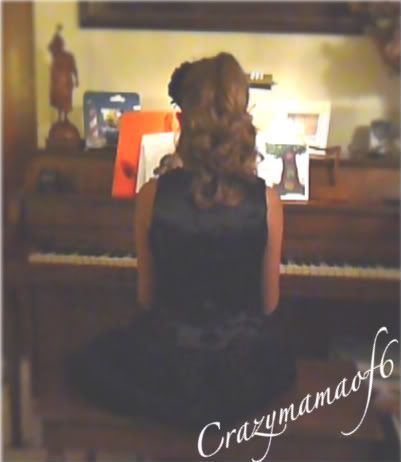 my mom reminded me she is 9, and only going into 4th grade.
My Mom was quickly reminded of a time, when she had done the same thing. Her mom or sisters were using a henna on her hair, and while it was setting, she went out and played and rode back and forth on the tractor with her dad.

When she came back in, well after the time it should have been rinsed off, her hair had turned bright orange instead of just a nice subtle red tint.

she remembers it so well because she had to live with that orange-y hair for awhile until it washed out.

she was just in 4th grade the same age as Liberty and just out to have fun, not worrying about the consequences it had on her hair.

mom learned never to let color process too long from that. and it added a little perspective into what Liberty was doing.
here's Liberty and My mom. (she comes to all of the recitals)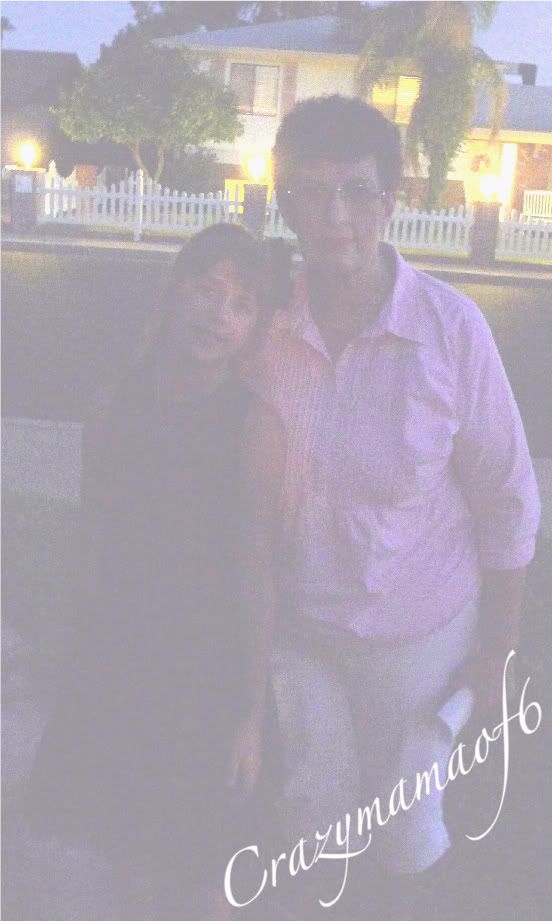 the lighting for my mom and liberty's picture was so bad, we went over to stand in our yard where our fence lights up the whole street.

here is one with the 3 of us. Crazymama, the hubs and Liberty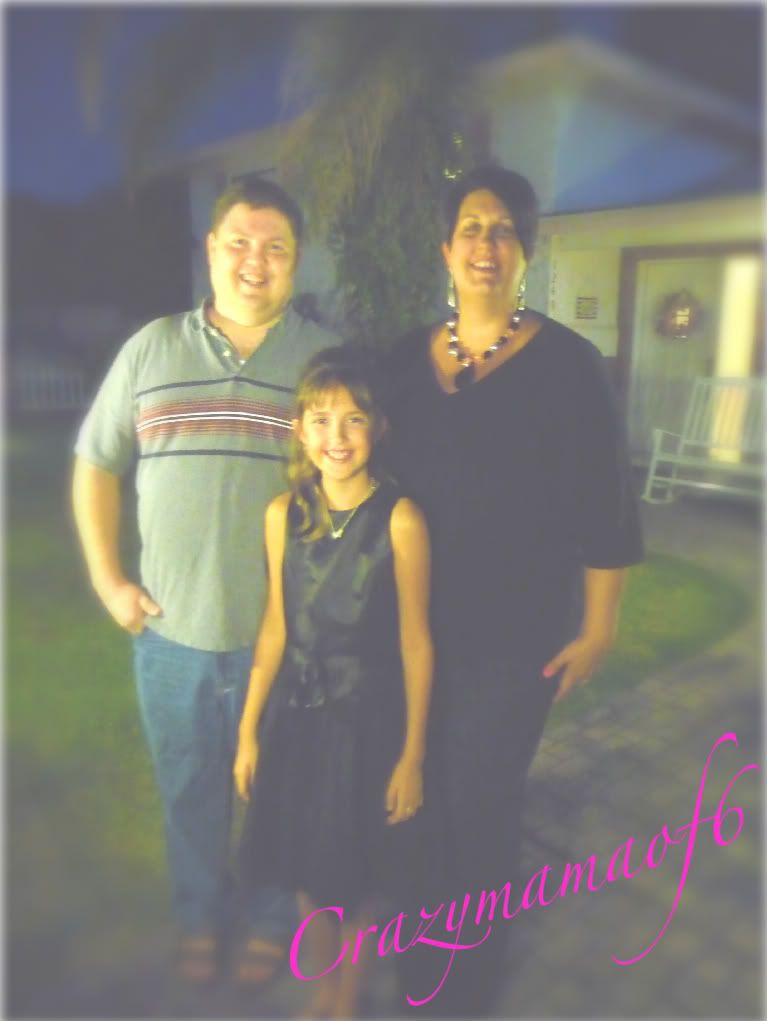 then the 4 of us went to my favorite place and got a treat.

we decided Liberty and Joy should both do piano and Voice now, so pretty soon, we'll have another recital. super delightful.
© 2009 crazymamaof6