'tis time I posted a happy list.
as usual I play along with Mamarazzi, she's my bloggy BFF and the mastermind behind all the memes I do.
After a week full of ups and downs I'm posting the happy moments and stuff that makes me HAPPY! (read in an excited high voice, jazz hands in the air)
I'm happy because my kids had an awesome first week of school, I worried for nothing!
I'm happy I have 3 girls and I get to play beauty salon every morning!
I'm happy I'm able to do it. Liberty is that age (Joy is too for that matter) that most girls start doing their own hair and it's awkward and looks unkempt and not as fabulous as a blow out and style by someone else.
I'm thrilled we've got it down that it's not a huge ordeal, goes fast and they let me.
Happy I'm able because I have the energy to do it too. there have been times I had no energy to spare and I'm currently feeling fab.
I am Happy I have a handy HUBS who could fix the AC on the car(it was fixed but had a leak and it was found and fixed).
So Happy it's fixed and now when I spend my hour in the car every afternoon I'll be happy!
I am Happy I got to see my ladies at Bunko Friday night! Happy I had the highest score and happy I won a sweet gift card to ROD WORKS (they just opened a store here in AZ).
I would have been equally happy if I went home with a door prize the delight was in talking and laughing with my friends. we stayed up chatting until after 2:30, it made for an early morning the next day but it was worth it, I haven't stayed out with these girls in over a year.
I was happy I got to go to my future niece's bridal shower yesterday. she's delightful.
I took the girls shopping with me for some Lingerie.
Joy and her modesty did not disappoint. "not that one, you can see through the bra part!" she makes me giggle. (and you couldn't, it was lined.
we went with some Pj's that could be sexy or just comfy. depending on how ya wear it.
I was HAPPY about my Saturday night date with the hubs. We went to see "The Help"
Loved it. amazing. 2 thumbs up from crazymama!
the baby was FABULOUS which made me happy. He is awesome in movies and people always smile at him. His smile is contagious. (I had to snap a pic he was grinning so much on the way out of the theater over the hubs shoulder)
and
The ASU students are back and some appreciate my brand of hotness when I walk by in my skinny jeans.
Every time I wear them the lyrics from Katie Perry's-"Teenage Dream" run through my head like my own personal soundtrack.
I also like them because they are comfy. cue this song and these lyrics...
"They do stretch, which allow me to be, free on the dance floor but not a cheap date.I pour the body glitter on 'cuz i never hesitate. " (lyrics from this video)
WHICH MAKES ME HAPPY! It's goofy and that gold bodysuit is stellar, in a hideous sort of way but I admire her bravery. Talk about confidence.
for like 2 seconds I think it would be hilarious to rock a gold bodysuit and blond wig for Halloween!
Well, I'm off to have a Happy Sunday!
I hope you have one too!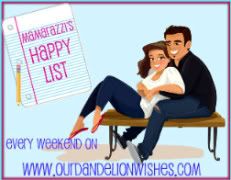 © 2011 crazymamaof6