Pierce is THREE TODAY!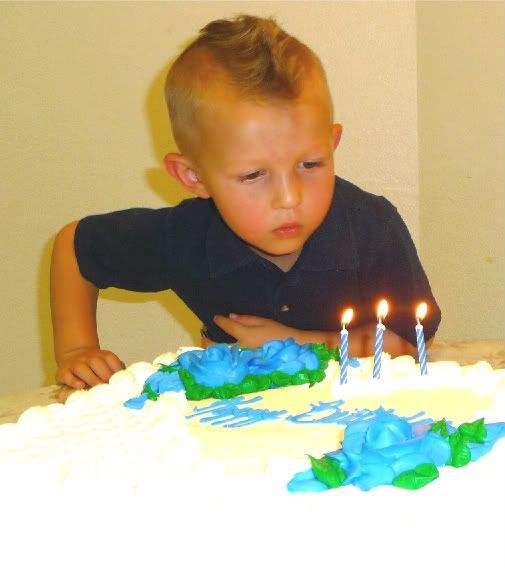 my baby is 3!
how did that happen?
he's the baby (maybe forever).
#6 of 6!

he's totally entertaining, full of mischief and utterly delightful on occasion.

he's also (kind of) the STAR of this blog.
in fact he doesn't have his own blog.( but all of the other kids do)
i'll share some of the highlights!

here are some of the posts that he stars in.
(all links will automatically open in a new window)

3 years ago i was experiencing this

(it's his birth story, it's long and has graphic pics.)



he stars in this video here
he likes pockets (enough to improvise)
Tonight ...
we partied down at my mom's with all of my siblings for the birthdays this week.
Pierce's birthday is today.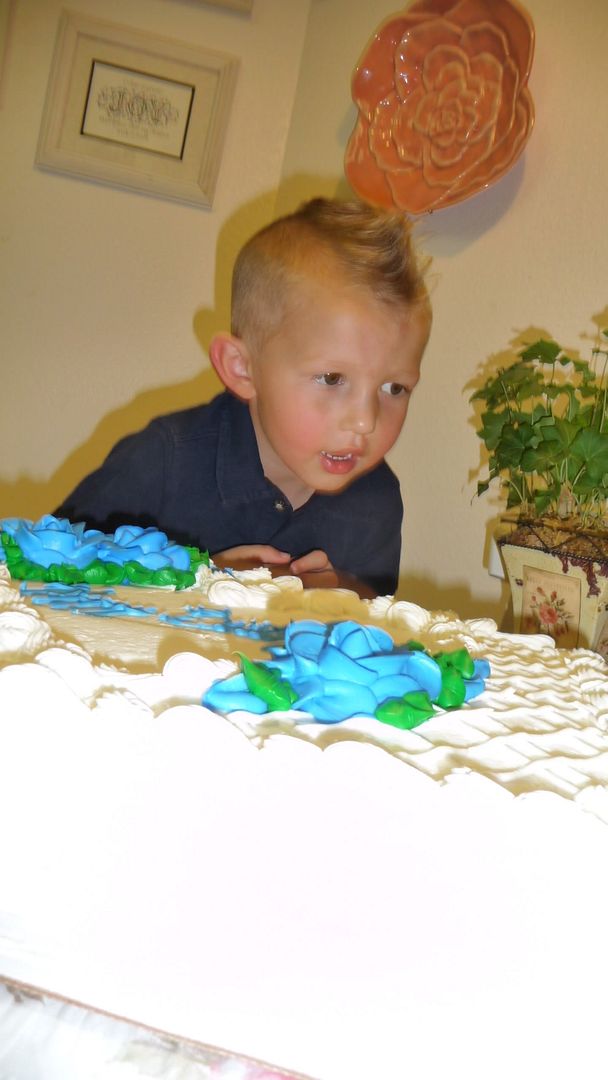 my brother Gary(age 28)
blowing out the candles,
( surrounded by Joy, Tate, Aiden, and Hope)

and my niece Maria (age 5 and not pictured)are tomorrow's birthdays.
my niece Suzette (age 13) is on the 5th.
the kids had a great time eating and playing outside together.
3 years ago, my mom was at a family party just like this when she got the call to come to Pierce's delivery.

did you read Pierce's birth story? it was an adventure to say the least.
did you see notice Pierce's rockin' new mohawk?

yeah, he screamed and cried during his haircut at my friend Brooke's yesterday.
we missed a couple spots pinning him down, so i touched it up today and he sat like a pro. (what the heck?)

as soon as i got done and was moving on to doing hair for church , he picked up the scissors and snipped a chunk right outta the top. (ARE YOU FREAKING KIDDING ME?)

it's still ok.

but AAAAAAAAAAAAAAAAAAAAAAAAAAAAAAAAAAA (why yes, i did scream!)
it was appalling how fast that kid is.
he's sported a Mohawk or Fauxhawk since he finally got hair

here are a few of my faves....
so even on his birthday the kid wears me out.

and as always gives me something to blog about.

Dude! Happy birthday !

© 2009 crazymamaof6